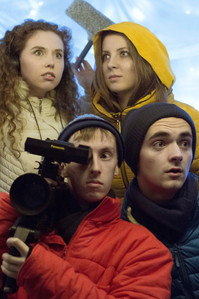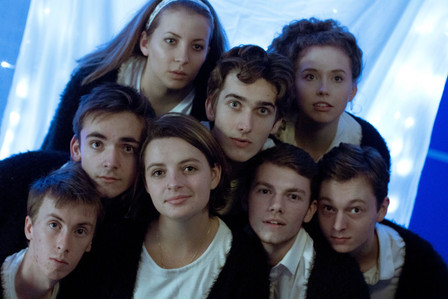 LOVE AMONG THE PENGUINS
Written and Directed by ALEX STENHOUSE
A heart-warming feel-good comedy drama about the search for love, acceptance, and penguins.
Penguins, like you and me, can't tell the difference between other male and female penguins. During the annual mating season, this quirk leads Kev [the penguin] to couple up with Miguel [the penguin], a fellow male. Kev soon realises the circumstance but decides it is better, and easier, if he keeps up the facade.
The play follows Kev and Miguel's story, through the lens of a documentary filmmaking team who created the smash hit 'Love Among The Penguins'.
The show featured live score composed by Alex Rafael Rose.
CAST:
Hanna Gardner, Harry Neal, Patrick Swain, Connie Eldon McCaig, Will Pinhey, Ludo Graham, Sarah Dean, Claudia Bruce, Fred Varley
PRODUCTION TEAM:
Director - Alex Stenhouse [as Alex Thomas]

Artistic Director of TWT – Rosie Thomas

Assistant AD of TWT – Simon Marshall

Producer – Beth King

Assistant Director – Tamsin Keeley

Stage Manager - Oliver Martin

ASM/ Choreographer - Hannah Simonds

Musical Director - Alex Rafael Rose

Production Supervisor – Paige Evans

Publicity - Tom Skitt

Photographer - Harry Bowley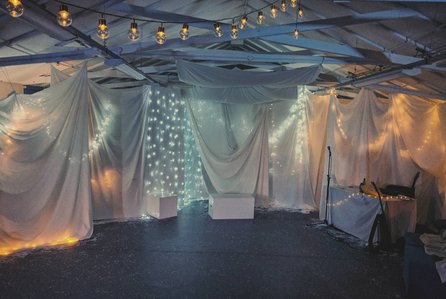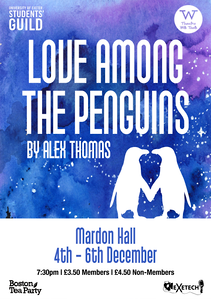 The play received a commendation from the National Student Drama Festival (NSDF)


REVIEWS

"...attentive and successful direction..." "moving, funny, and clever" - Razz Magazine


PUBLIC REVIEWS

"Definitely one of the best shows I've seen in Exeter, ever." - Divna Jankovic

"I laughed so hard my cheeks hurt and laughed some more" - Josie Farmer

"What a heart-warming, hilarious, talented show!" - Bethia Atkinson

"Without a doubt the strongest opening night I've ever seen in Exeter" - Jasper Frost

"...this is amazing" - Eilidh Walker

Read these in full here